​
** Do you love to have fun at work and want to make an impact on your work culture?
** Do you love developing personal bonds with your clients and creating a devoted client base?
** Are you the kind of person who never wants to stop learning and providing the highest level of care?
** If you answered "heck yes!" or even "yep, sounds like me" to those questions above, we want to meet YOU!
Why Choose Us?
We work in a fun and friendly collaborative working environment, with an amazing and committed team including 2 RVTs and more on the way. Each team member is a valuable key to our success. We are so proud of our people and we are looking for another dynamite DVM to help lead our growing team!
About La Cumbre Animal Hospital
We are a progressive small animal hospital (GP) practicing the highest quality of patient care in paradise, a.k.a. Santa Barbara, CA. We have been AAHA-accredited for over 25 years and are very proud of this achievement. Our AAHA standards echo in everything we do.
Our hospital has been proudly serving the Santa Barbara community for over 60 years. and recently moved to a brand new, state-of-the-art facility. We are so proud to serve our community not only in patient care and high-quality customer service but in sponsorship and volunteer opportunities as well. We have a wonderful and loyal clientele, some of which have been bringing their pets to us for decades. 
All of our doctors are Fear Free Certified. We focus on Fear Free techniques to reduce anxiety and provide the most pleasant experience for the patient, their owner, and our staff. We use state-of-the-art equipment including digital radiographs (including dental), extensive in-house labs including PT/PTT and blood gasses, ultrasound, cryopen, Reichart tonometer, and cold laser therapy, just to name a few.
We are looking for someone comfortable with their communication skills and who is able to communicate with any client or colleague in any situation. A La Cumbre veterinarian is someone who loves educating clients, has a positive mindset and outlook on life & work, is ready to put in the work & feel rewarded, is willing & open to receiving feedback, and someone who is PROUD to do what they do!
Come experience a great life being a veterinarian in beautiful & sunny Santa Barbara!
Full-time is ideal, but part-time would be considered for the right person.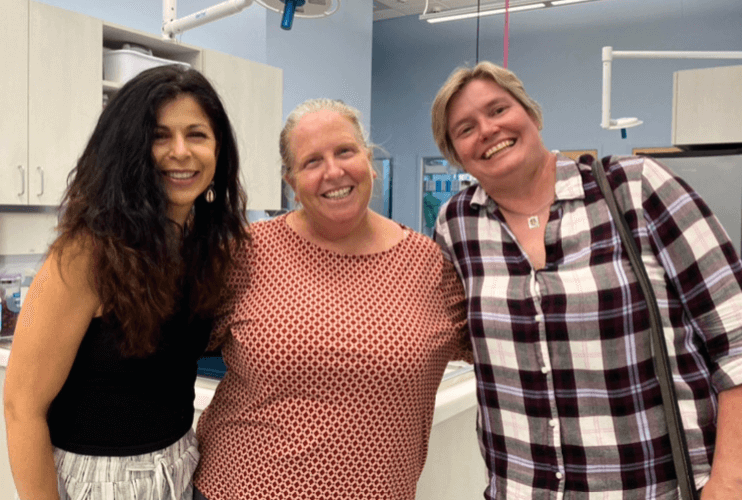 Benefits
We are proud to offer an extensive benefits & compensation package including:
CE Fund
PTO, Sick Pay
Health Insurance (Medical, Dental, Vision)
Liability
401(k)
FSA
Additionally, we offer pre-tax Profit Share, DEA & Membership Fees, etc.
Relocation fund and signing bonus negotiable.
Requirements
Applicants must have a DVM or equivalent, a California Veterinary License, and a USDA certification. 1+ years prior work experience and DEA preferred, but not required.
Check us out on Yelp!
Over 500 certified client reviews with over 95% satisfaction rating! More reviews available on Google and Nextdoor.