La Cumbre Animal Hospital is proud to support the Santa Barbara Community that we love so much!
La Cumbre Animal Hospital is dedicated to helping our environment. We are a dedicated "Green Business" and industrial composter for over 10 years.
As part of our environmental commitment we provide compostable dog waste bags that benefit the non profit organization: Heal the Ocean.

Look for our dog waste stations at:
Santa Barbara: 1 La Mesa, 1 Hidden Valley, 1 Oak Park, 2 Steven's Park, 7 Douglas Preserve, 1 MacKenzie Dog Park.
County: 1 Tabano Hollow, 2 Rincon, 2 Tarragona, 2 Lassen, 2 Via Regina, 1 Patterson, 2 Toro Canyon.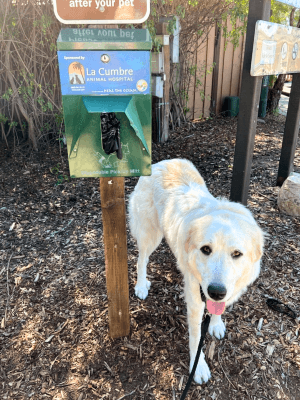 La Cumbre Animal donates annually to local organizations that help promote animal health, healing and the animal human bond. These include:
LCAH likes to donate to innovative projects in our community. Look for our "Building Bricks" at the MOXI Childrens' Museum & at the Ice in Paradise Skating Rink!
Footprints Across the Globe
La Cumbre also makes an effort to help animals outside of our Santa Barbara community! 

Rabies is 100% preventable! Mission Rabies not only vaccinates stray dogs in rural & impoverished communities around the world, but they also use educational outreach to help prevent Rabies from being spread. At La Cumbre, for every Rabies vaccine given, Merck (vaccine manufacturer) donates a Rabies vaccine to Mission Rabies to help them toward their goal of eradicating Rabies worldwide!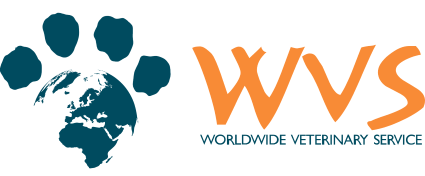 Worldwide Veterinary Service provides free expert care to animals in need all over the world. La Cumbre Animal Hospital is proud to be a veterinary practice that sponsors care for animals in communities that otherwise may not have the resources. Our membership helps fund all of the incredible work WVS is doing!

The Arbor Day Foundation has planted and distributed nearly 500 million trees in more than 50 countries around the world! La Cumbre Animal Hospital donates to this wonderful foundation when one of our beloved, long-term patients passes. This allows them to plant more trees in a forest of great need.

The mission of the UC Davis Center for Companion Animal Health is to improve the health, longevity, and enjoyment of life among all species of companion animals. The Companion Animal Memorial fund is a way for veterinary practices to honor their patients and clients who have recently lost a companion animal friend by sending the names of their client, patient, and clinic to the CCAH, along with a donation in their honor. La Cumbre Animal Hospital donates to the CCAH with each time we say goodbye to a beloved patient.