La Cumbre Animal Hospital - also fondly referred to as LCAH - was founded by Dr. Francis Knoop in 1959. Dr. Knoop was visiting the Durbiano Dairy farm located where La Cumbre Plaza stands now when he noticed a triangular piece of land at the intersection of La Cumbre Road and La Cumbre Lane. At the time, Five Points Shopping Center was just being designed and built. Dr. Knoop thought it was a good place for his veterinary hospital.

Dr. R.J. Brillhart and Dr. William V. Callahan took over ownership of LCAH in the early 70's. Under their guidance, La Cumbre Animal Hospital continued to thrive. Dr. Beverly Holmes and Dr. Eve Kuesis joined LCAH in 2004 and 2005 respectively, bringing new energy and ideas to La Cumbre. Under this combined leadership, La Cumbre Animal Hospital has become one of the longest established animal hospitals in Santa Barbara with the longest history of being an accredited member of the American Animal Hospital Association (AAHA).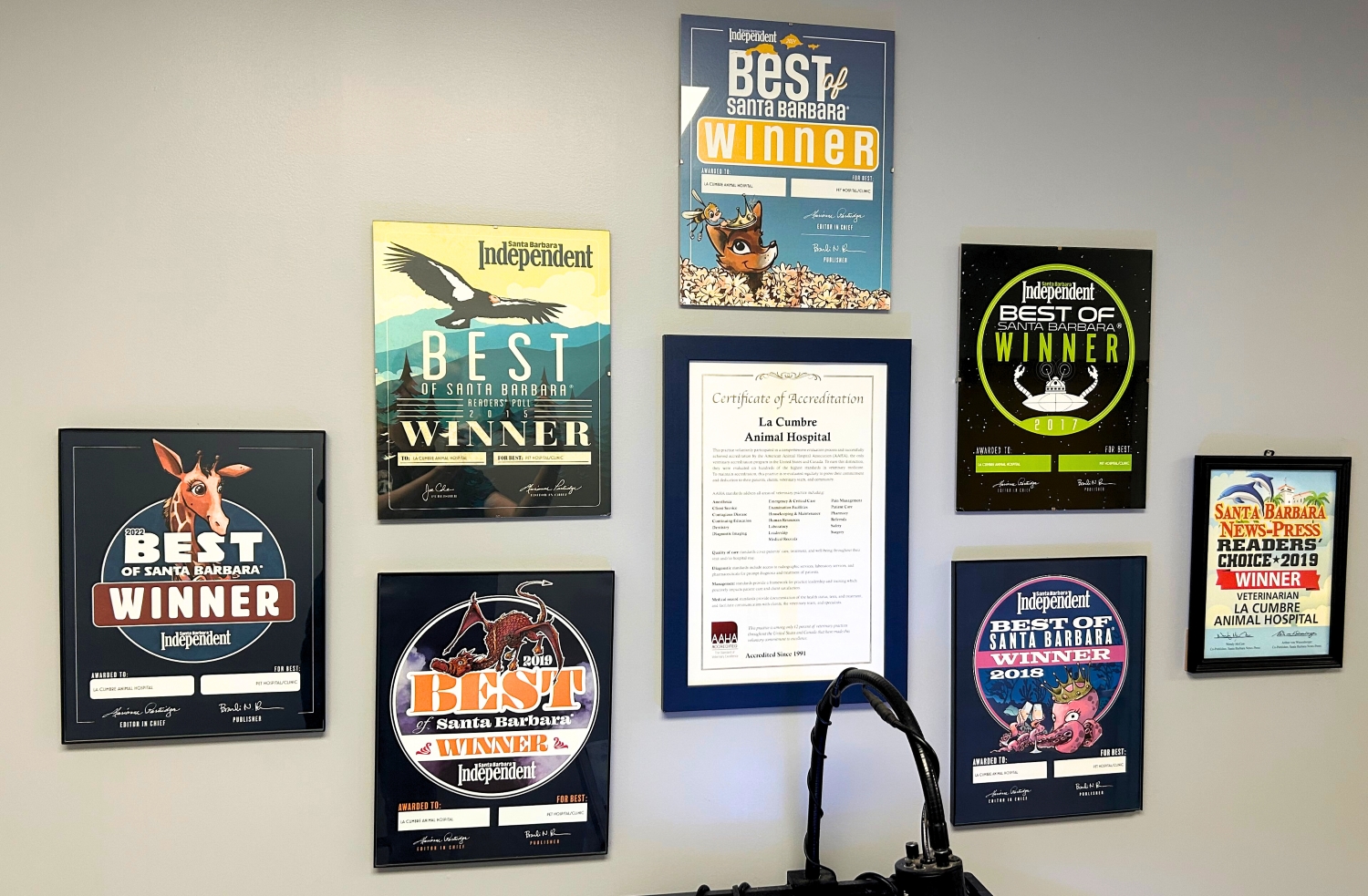 Dr. Beverly Holmes and Dr. Eve Kuesis purchased La Cumbre Animal Hospital in the beginning of 2012. With this partnership, LCAH has grown with increased patient care and community outreach. La Cumbre Animal Hospital has gone from a single doctor practice in 1959 (with room for an apartment) to the 6 doctor practice it is today! As the technology of veterinary medicine advances, La Cumbre Animal Hospital continues to keep pace, striving to provide the most comprehensive care for Santa Barbara's four-legged residents.

After more than 60 years at 110 S. La Cumbre Rd in the iconic building designed by Pierre La Fond, La Cumbre Animal Hospital has found a new and much-improved home just a block up the road at 3910 State Street. While it was sad to leave the building we practiced in for so many years, we are so excited about the improved veterinary care that we are able to offer the Santa Barbara community now and in the future. We look forward to serving the community in our new facility which was designed with Fear-Free visits in mind for years to come!