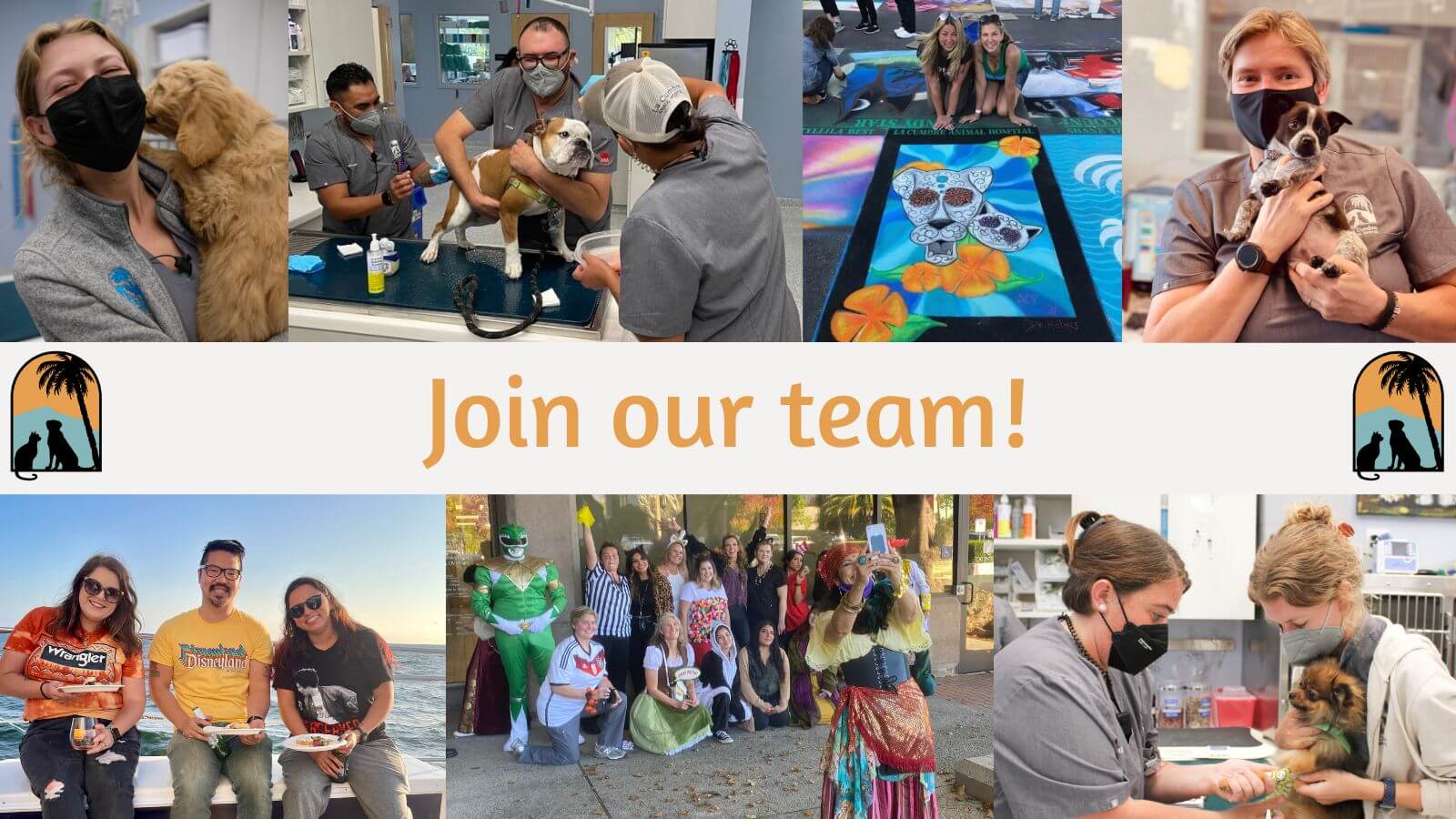 Do you love animals? Does seeing a wagging tail or hearing a purr warm your heart? Do you want to make a difference in animals' lives and be part of a cohesive team? Then veterinary medicine may be calling you! Whether you have little animal experience or are a Licensed Technician or Veterinarian we are interested in hearing from you!
We are a busy, fast-paced animal hospital in beautiful Santa Barbara, California, and are happy to serve our community by taking care of our client's pets and participating in community events. We have a team of about 25 employees and we are a tight-knit, hard working team. Our practice is owned by our two primary Veterinarians - Dr. Beverly Holmes & Dr. Eve Kuesis - who have been practicing for many years and continue to lead us to success. We offer a rich benefits package for all of our full-time employees (incl. medical care, PTO, etc.), team events like our annual sunset cruise, educational opportunities, and more!
Our LCAH Mission Statement: Our purpose is to provide the highest level of medical care and compassion for our patients and our clients. We provide this through our focus on the whole patient as an individual, encouraging preventative care, our extensive commitment to continuing education, our professionalism, and our integrity. We provide an environment that promotes healthy living, happiness, and excellence among our team members. We help to enhance our community and the environment whenever possible.
Now Hiring!
- Veterinarian
- Veterinary Technician
- Experienced Technician Assistant
- Customer Service Representative